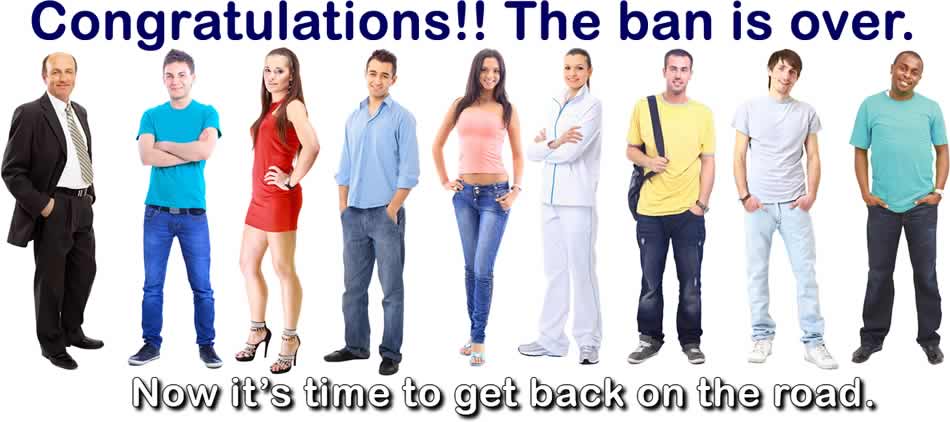 Click here for insurance quotes now!
Quotes are provided by Seopa Limited who are Authorised and Regulated by the Financial Conduct Authority No. 313860.
Applying for insurance
You are probably very well aware by now of the fact that car insurance companies are not, generally, very keen on drivers who have been disqualified, particularly those who have had a string of convictions. Nevertheless, with around a quarter of a million drivers disqualified every year, between 80,000 and 90,000 of them for drink or drugs offences, there is a lot of demand for cover at reasonable prices and so a fair amount of competition, so most people should be able to find cover at a reasonable price, provided that certain rules are followed.
Be 100% Truthful
Probably the most important piece of advice that any driver looking for banned driver insurance could receive is to be completely upfront with the insurance companies. It may be tempting to ignore the odd accident, or conviction that was quite a long time ago, but the insurance companies have got ways and means of finding out the motoring history of every single one of us. The moral therefore is to be completely honest whilst filling in an insurance proposal form, and if you discover later that you have left anything out you should inform the insurance company immediately.

Certain insurance companies have developed a habit of checking up on a driver's record after an accident has occurred, rather than before. This can make things very difficult indeed for the driver who suddenly finds that because the terms and conditions of the policy have been breached by the ommission of relevant facts, the insurance policy is declared invalid. Not only would this probably result in a refusal by the insurers to pay out for any of that driver's costs, but they could well claim for any third-party costs which they had been obliged to settle. In future the driver would have to declare to any future insurance companies that he or she was responsible for a voided policy which could make getting insurance infinitely more difficult in the future. So – make sure that you give them all the facts, and do not omit anything.
Only Apply to Specialist Companies
Another question which is commonly found on car insurance proposal forms goes something like "insurance company ever refused to insure you?" And this could be a very worrying query for someone who has just been turned down by half a dozen companies on the trot! Answering 'yes' could mean another refusal, whilst answering 'no' would be untrue, and could result in the policy being declared invalid! Once again, insurance companies have ways and means of finding out what is being going on, so it is often best not to bother applying at all to mainstream companies who will probably turn the business away in any case, and stick to specialist insurers or brokers.
Try to Reduce Your Risk Profile
Most of the factors which affect the size of the insurance premium for the general public also affect those drivers who have had a ban, so you may wish to reduce the basic premium by driving a smaller car for a while, sticking to a lower mileage, or offering to pay a higher voluntary excess. A number of insurance companies are quite generous at the reductions they will give those who adopt one or more of these measures, but some others are less so, which means you need to decide whether or not the sacrifices are worth your while.
Copyright banneddriversinsurance.co.uk 2017 All Rights Reserved
Home
Privacy
Terms and Conditions
Contact Us
This site is maintained by Cyril Barnsley Associates of Europa Business Park Birhall Lane Stockport Cheshire SK3 0XA who have a partnership agreement with Prudent Plus Limited. . Prudent Plus Ltd is an introducer appointed representative of Seopa Ltd, of Blackstaff Studios, 8-10 Amelia Street, Belfast, BT2 7GS which is Authorised and Regulated by the Financial Conduct Authority number 313860. These facts can be checked by visiting the FCA website.
Please note that we do not give insurance advice on this website. You are advised to seek professional advice before entering into any financial agreements.
Opening hours: Monday-Friday 9.00am to 5.30pm; Saturday 8.30am to 12.30pm; closed Sundays.